Written by: Jeffry Jones at 27 Feb 2017
  Dresses are usually most discussed at the ceremonies. However, we are not going to take a look at the worst-dressed list of celebrities who promenade the red-carpet at Oscars as we are not fashion experts at all. Instead, we'd rather remember all epic fails that happened at ceremonies in the recent years. And we will start from the recent La La Land and Moonlight awkward moment. Go ahead!
 Oscars 2017: La La Land is wrongly named the best picture of the year.
The recent ceremony will go down in history of Oscars with it's mistake while announcing the winner of the best picture. Probably lots of people crossed their fingers to hear that La La Land picture wins. It happened, but wrongly afterall. Warren Beatty made a mistake while reporting a winner and Moonlight turned out to get ahead of the picture with Ryan Gosling and Emma Stone. Hard to forget it!
 Oscars 2016: Leo DiCaprio gets his long-awaited Oscar and leaves it at an after-party.
There's hardly a man who do not remember the last years' discussions of Leo and Oscars statuette. Lots of memes, twitter posts, and blog articles outburst the Internet. Finally, Leonardo wins for the Best Actor and pronounces his heart-touching speech about climate change. What happened later was published at once with the headline "Leo Forgets his Oscars Statuette at an After-Party". Maybe this was just a performance and he just proved to be an actor who deserved the statuette?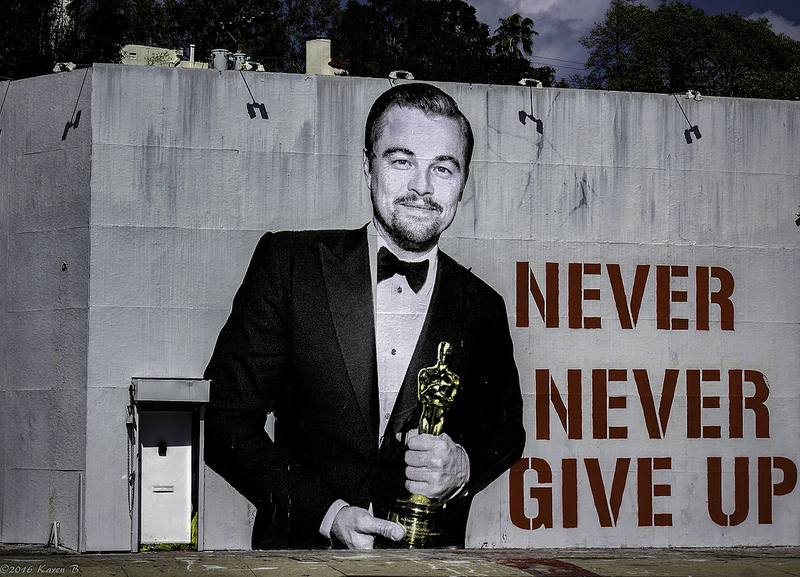 Oscars 2015: Neil Patrick Harris appears on the stage in his underwear only.
This is how the audience met an awesome Neil Harris at Hollywood's Dolby Theatre. Being the host that Sunday night, he tried hard to look impressive with his dancing, singing, and standing almost naked in front of thousands of viewers. The most crazy prank that in the end was not accepted by everyone. This is why most of us love him or hate him. But never stay indifferent.
Oscars 2014: Liza Minelli hopelessly tries to get into that famous group selfie with Ellen.
The most famous selfie from Oscars with Ellen that broke Twitter and is still recognized three years later. Bradley Cooper, Brad Pitt and Ang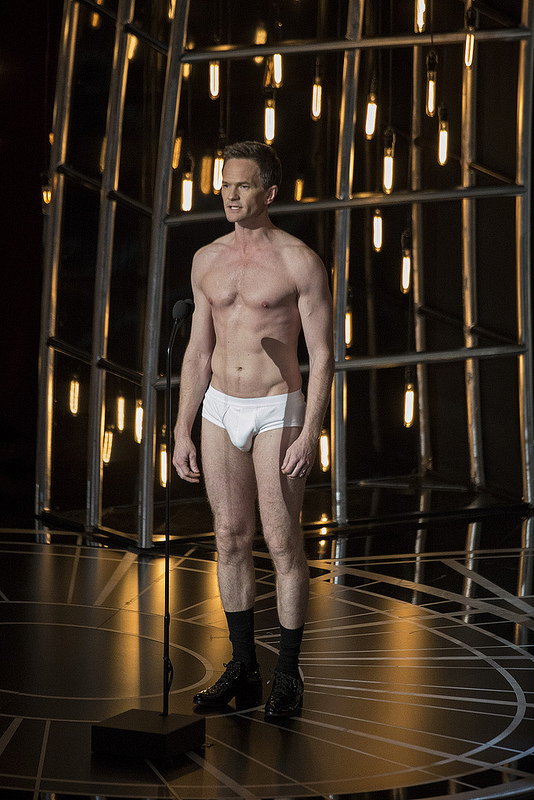 elina Jolie, Meryl Streep, a bit of Jared Leto, and no Liza Minelli who was too short to be seen in a camera at a back of all those celebrities modelling for Ellen's Samsung Galaxy Note. An hour later, however a new selfie of Ellen and Liza appeared on Twitter to compensate that all for Minelli.
 Oscars 2013: Jennifer Lawrence falls down on the stairs while going to take her statuette.
Jennifer was so much excited that Sunday night because she was announced the Best Actress. Heading to the stage, she suddenly fell down in her magnificent Dior dress. Probably it was not that easy to wear because of the layers it had. After that she felt embarrassed and this is what she called herself from the stage when she finally got there.
Hope you liked our collection of memories. This is not all worthwhile to be remembered of Oscars, of course. These days we are too much involved in what's happening around the recent ceremony. We guess you do too.