Written by: Jeffry Jones at 10 Dec 2015 presents winter break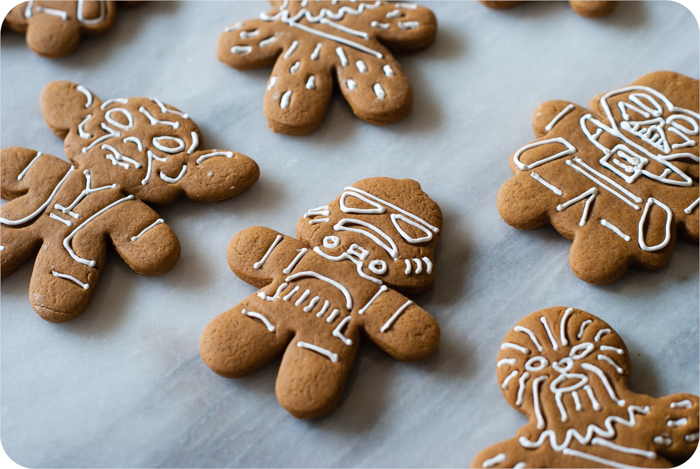 Hey Friends!
Soon you'll say farewell to your classes and enjoy a well-deserved winter vacation. It's high time to think of a New Year present for your Best Friend. To help you avoid panic about purchasing last minute New Year gifts, we gathered some simple and creative ideas for you. You can use them if you are running out of time and cash.
Here are some things you may never have given to anyone. You can now! Enjoy our impressive and affordable gift alternatives from the list.
1. Star Wars Cookie Cutters
Each and every person has a friend who loves cocking or Star Wars, or even both simultaneously. If you have such a friend, then you can make this fact work for you. The gang of Darth Vader, Boba Fett, Chewbacca, Yoda, C-3PO, and a Stormtrooper shaped in Star Wars Gingerbread Cookie Cutters will bring a smile to your friend's face.
Impress your friend even more by trying your present beforehand and making some delicious cookies as an extra treat. May magic be with you for just $15 and several hours spent on cooking.
2. Let Music Taste Help You
There's probably a singer or a band your Best Friend is going crazy about. Yeah, it would be great to organize a meet&greet with celebrity and have an autograph session. Maybe some day… To find a way out you can create something special connected with your friend's favorite ones.
It can be a vinyl record, tickets for a concert, a cup or a T-shirt with their images. Be sure to choose the right size when working on the latter idea. The cost depends on what you desire to prepare.
Have you got a pizza-lover friend? Everyone does! With a pair of pizza cutter wheels you are going to win his/her love forever. You'll be more welcomed and stay pretty cool in your friend's eyes if you present the cutter with some stuff to try the present – bring his/her favorite pizza and slice it together! You will spend less than $15 for it, excepting pizza cost.
4. Doodling For Cat or Dog People
Creative novelty books with over 50 doodling exercises will let your pet-lover friend create funny pictures using imagination. No painting skills needed to be occupied with this pastime for hours, adding strange and funny outfits along with accessories for their furry friends. Very nice thing!

5. Harry Potter Book Of Spell Kindle Case
Harry-Potter-never-ends! Let it always be with your friend who loves this character and can't imagine his/her hands without holding a book. Magic book cover for e-readers and tablets fans is the most practical present that will remind of a person who gifted it. It is available for $39.
6. Create A Symbol Of Your Friendship
Think of a thing that could symbolize your relationships. Remember the scene from "Home Alone -2" when Duncan (owner of a toy-shop) presented Kevin two ceramic turtledoves to be given to somebody he loved? Let it be a bracelet, two similar pendants, rings or even a new same shaped tattoo. It's up to you. A symbol that connects you together is the only thing that matters.
Hope that you will find our simple ideas about New Year presents for your Best Friend helpful. Remember that there's no need to spend much to prepare an impressive gift. Broaden your fantasy and make every little and simple thing work for you.