Written by: Jeffry Jones at 03 Mar 2015 college life extra cash
College tuition can get pretty expensive. But that's not all you have to pay for! Once you actually get to college, there is still the dorm, the supplies, the books, the food and so much more than you come to realize when living alone. Extra cash can never really be truly «extra» in college. There is always something to do with it! Here are a couple easy ways to earn some cash and still have the time to keep up with college life.
Online surveys
This is one of the simplest ways to make money. Just answer a couple of questions and boom! You've made a buck. Sometimes it literally is just a buck but they accumulate over them. Some good survey websites to try out are Toluna, Swagbucks, The OpinionPanel, Vivatic and MySurvey.
Find a campus job
There are jobs available on campus all the time. Their great advantage is that not only you work close from your classes, but you also get to know many people in your college. Networking is a powerful tool in the business world, so you can start practising as soon as you get the chance. You can be a resident assistant, a tutor or work in the library.
Great thing about being a tutor is that it's a very gratifying job. Not only do you get to teach people something you know and thus feel smart, but actually seeing how a person grows before your eyes is a great feeling. Besides, teaching is the best type of learning, so go ahead! Earn money while studying for your next exam.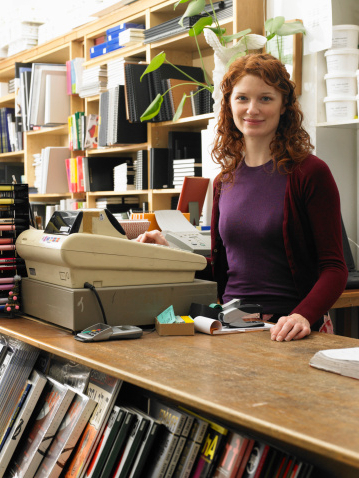 Take up a part-time job
With full-time classes the only possibility to find a job is part-time. You can work on the weekends or during the holiday season when many business owners hire extra personal to cope with the workload.
There are of course the regular jobs like babysitting and car wash, but some fun job possibilities are also available. Be a mystery shopper or enjoy the fresh air while dog walking, showing people around on a tour or delivering envelopes on your bike ride around the city. This is a great possibility to explore the surrounding area and get out of the everyday routine.
There are also some profitable online part-time jobs available. Sites like Mcroworker offer small jobs all the time.
If you're any good at photography, try selling your pics at IstockPhoto.
Enjoy writing? Be a blogger with the help of WordPress and Blogger or just try some freelance writing with FreelanceWritingGigs and FreelanceWriting. The possibilities are endless.
Do an internship
One of the most productive ways for your career to earn some extra cash is to find an internship. This is a totally win-win situation. You get practical experience in your field, get pumped up to learn more during class and get to make money at the same time. Not bad. Moreover, this will be just the experience needed to put on your resume after graduation to stand out!
Donate plasma
Give blood and be part of someone's better life. Who knows? Maybe your pint will make a difference between life and death. There are plasma donations centres across the USA and they give from $20 to $40 for donating each time. It takes about an hour and a half which you can use to study or read for class. Bloodbanker will help you find the centre near you.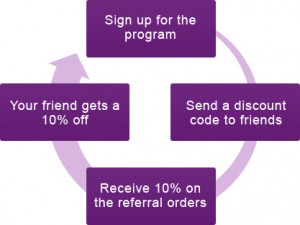 Take part in our referral program
Look no further for yet another possibility. Did you know you can give your friends a 10% discount for their first order? Did you know that you can earn 10% yourself from all orders your friends ever place with us? Yup, our referral program is that amazing. We even have handouts and business cards that you can print with your discount code to give to friends. You can learn all about it here.
As you can see, there are a ton of possibilities to earn extra cash. All you need is the will and the time. Good luck and tell us which option was the most profitable one for you!