Written by: Jeffry Jones at 17 Feb 2015 active move sport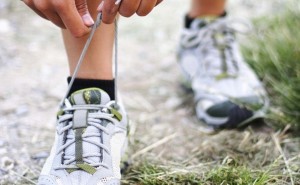 With spring right around the corner we can start thinking about how we are going to get moving about and becoming more active. After all, we all need to get into at least some kind of shape for summer. Choosing something out of the blue is pretty hard. Here are some steps to help you choose just how you are going to make yourself get up and move.
1. Research all the options available.
Unless you already know that you are super passionate about one sport and one sport only, and you are ready to take a 1 hour drive to practice it every day, you might want to look for something close by. Start by looking for what is available near by. While researching also think about how much you are ready to spend on the sport or activity you plan to take up. While there are sports that don't require any monthly fees, like running or playing basketball with friends, some do. Nevertheless, even if there is no monthly charge, you may still need special equipment, like for tennis, not to mention that any sport related activity will require special sport clothes. Make sure to consider all of this when selecting your top three to five options.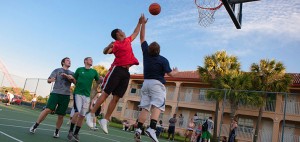 2. Decide how much time you have and what's right for you.
It's time to narrow the list down. Think about the amount of time you are ready to dedicate to the activity. If you're thinking of joining a team, then you need to understand that the schedule will be dependent on other people. If you don't have too much of a flexible schedule, perhaps choose something that you can do by yourself or just with a friend. But remember, practice makes perfect and the more time you have, the faster you will get better and grow.
3. Choose which sport makes you excited.
Whatever you do, it's important to like it and have fun doing it. You can try taking trial classes at several places and decide which you enjoyed the most. Passion and enthusiasm will help you improve a lot faster in any new activity you take up. Don't worry if you think you'll be bad at it. It's really not important. As long as you like it and have fun doing it, you'll get better in no time.
4. Start.
It's as easy as it sounds. Develop a schedule and start attending the classes, the training sessions or anything else you chose to get moving. Once you've got the activity and the schedule set up, follow it and don't give up. Just enjoy what you chose and have fun doing it.
Good luck!