Written by: Jeffry Jones at 19 Dec 2014 college productive student winter break
Exams are FINALLY over… Winter break is fast approaching and you just cannot wait for it to be here. You are anxiously looking forward to all the free time you'll be having. Instead of laying on the coach and watching endless TV shows for the next 2 weeks, try to do something memorable and, dare I say, productive? Invest the free time in yourself and your future career.
Rest and have fun
For sure, resting is your number one priority. It's high time to catch up on sleeping, dreaming and wasting time on the coach. You've deserved it! All those exams and deadlines take a physical and mental toll on your body. Take some time off to recover from all the madness. Remember to rest actively too and have fun this time of the year. You can go see a movie, go ice skating, visit the long-forgotten zoo for those beautiful Christmas lights and just hang out with old friends. Make sure to build memories that will keep you warm during the rest of the cold winter to come.
Connect with family and friends
Whether you're going home for winter break or staying put, spend some time with actual people. Learn from them and their experience. Ask what they are thinking of doing for a future job or how they made the choice years ago, how they are preparing or prepared for a certain field. This can get you thinking about what's ahead for you.
Make headway on your job or internship search
There are career fairs all over the place. You can register for a CIC near you and catch potential employers who won't have the time to come to your local college fair which is just too small for them. Here are the dates for the big ones:
January 6th – New York
January 7th – DC
January 8th – Los Angeles
January 9th – Boston
You have to register to view the list of participating companies though. Here's a password token to get you through registration – "cic2015"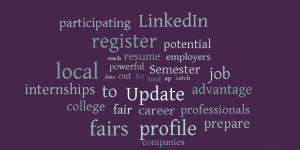 Update your resume and LinkedIn profile
Semester is over and you did actually do something during the last couple of months. Make it count! Your resume and LinkedIn profile is something that needs to always stay up to date. Take the time to also reach out to professionals in the industry and learn to use LinkedIn to your advantage. It's a powerful job-search tool nowadays.
Try job shadowing
Make the most out of the little time you have. You can observe someone during their working hours and explore the careers you might be interested in. This overview of real-world experience is a great start to realize that either this really is your dream job or that you have to think about something else.
Volunteer
The connection with community is a powerful tool for your future job search and your position in society as an individual. You can even try volunteering overseas with Global Brigades. They are the largest student-led nonprofit organization that provides opportunities for students to volunteer in other countries even for such short periods as winter or spring breaks.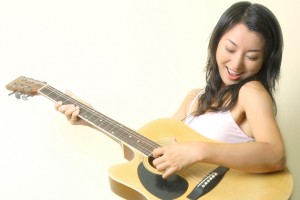 Learn something new
This doesn't have to be anything serious. Try something you've been meaning to learn, be it acting, singing, knitting or learning a new language. Anything counts. New experiences are great and opening doors and motivating you.
There you have it. Some ideas how to make your winter break count and use the free time wisely  to have fun and to grow all at once. Happy Holidays from us here at PaperWritings.com.