Written by: Jeffry Jones at 10 Aug 2015 30happydays bored hashtags summer things to do
Hey, guys!
Sitting in front of your computers while this summertime is passing by? Just catch yourself thinking that August is the last month of summer and it won't be returned. Don't let it swim away unnoticed on no account! Do you hear us?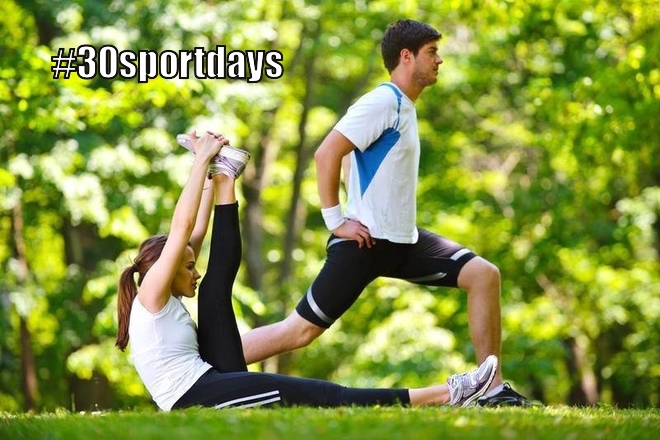 Come on, stand up and let's go to do some useful challenges we offer to let some positive emotions make you flourish in your summer routine and awaken constructive energy in your body without energetics. You only need to try and the wave of inspiration will swamp you on your way.
Oh! Almost forgot! Here are some #hashtags to share the results with your virtual friends and inspire them doing the same.
Are you ready? Then go for the win!
#1. Find your own way to sports.
When was the last time you did something useful for the health of your body? Thumbs up if you train regularly. If not, there's a wide range of interesting activities for you to try that will not only keep you feet fit, but also improve your general condition. While working out you are working in – the fact proved by millions of young boys and girls. Just activate your training mode and try what is after your own heart. Don't know what to choose because you associate sport with squatting using weighty iron equipment like barbell or practicing on a training apparatus? Just open You Tube and look for different video tutorials of any activity you will prefer – yoga, fitness, shaping, step aerobics, pilates, stretching, etc. You may also achieve success in some single practices, let's say doing a hand- or headstand, or the splits within 30 days or less. You have surely always dreamed of being able to do something similar, haven't you?
Need more variants? How about running with your dog or doing morning cardio at least three times a week? Regular activities are like a drug – the more you do, the more you need them.
And there's even no need to go somewhere for trainings and pay money for them.
Tell us about your starting point with #30sportdays hashtag and go ahead to your great success.
#2. You are good at painting! Yes, you are!
Not only a bar of chocolate can boost your happy hormones, but also an amusive pastime like painting. It broadens creative horizons by expanding imagination and has a great relaxation effect on your mind. You think you are not able to hold a pencil or a brush in your hand as good as others do? Forget it! Everyone can! Just have another try. But this time use some additional tutorial materials and study them. You will find lots of books online of different formats, easy tutorials or videos for both beginners and more experienced painters. Check out instructions of how to draw with pencil and picture different elements of body or nature, paint spectacular sceneries or portraits with an ink technique. Several hours a day will result in the beautiful paintings in 30 days or even earlier. In case you are not ready to spend so much time practicing drawing with pencil, but still want to touch the art then try a popular technique and paint with your fingertips.
Maybe you have already gathered and have some nice pictures somewhere in the drawer? Show all of them to us and share with your friends using #30artdays hashtag.
#3. Discover and save amazing places.


It's not a must to go somewhere far away or leave for another country to go on an adventure with the purpose of discovering new places. Just think of some nice places in your country or state, where you haven't been yet or try to learn about one you didn't even know about. There is no need to spend much. Some pocket money and several hamburgers with a bottle of water will save your adventure.
Make a little trip around your area, visit new cities or neighboring states dependently on your possibilities and budget. No matter where and how far you go, you will surely find something interesting to see and will be able to make new friends with tourists being a tourist yourself.
Have a good tip! If you do not know where to go, just open a map of the state you live in, close your eyes, put your finger on a map and say "Go" to the place you chose randomly. Here it is, your place of destination is determined.
Never stop exploring! Share the new places you visit with your friends using #30newplaces hashtag. Inspire others and expand the limits of your consciousness every single day. It is so simple indeed.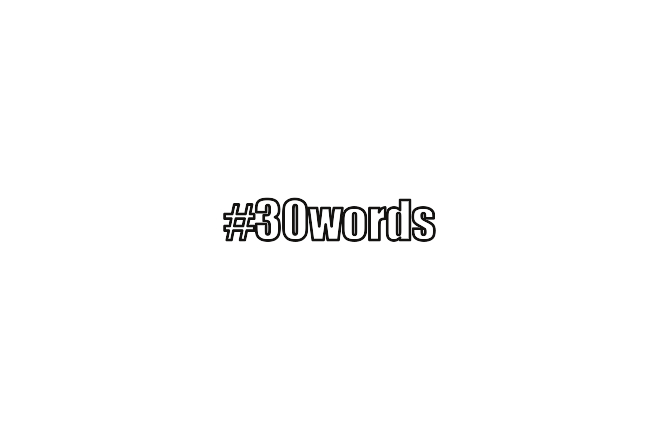 #4. Increase your vocabulary.
Your vocabulary is rather enough to express your thoughts in daily conversations. Though, did it happen to you that you felt confused about misunderstanding the meaning of some (maybe difficult) words when talking to someone or playing a game where you need to guess a word? Erudition is always in trend. The older you get, the more you realize it is true. Building your vocabulary has many positive sides. It can sufficiently help in your studying. In the future you will notice that you surely find a context to use the newly learned words. Where can you find these types of words? Google something like 'unusual words' or 'uncommon words' and see the results, choose a new word from A to Z each day and place it in any social media with its definition using #30words hashtag. Your friends will also memorize some of them for sure.
#5. Make yourself happier each day!
Join people all over the world and make every day of your life a little bit happier with the simple things. Check out #100happydays hashtags in Twitter and Instagram, or make a search engine query for it to see how people of different ages try to cheer themselves up and find happy moments in every single day. It may be tough, but simple enough if you try. People feel happy by doing usual and extraordinary things, for instance, going to the cinema with friends, cooking dinner or eating healthy breakfast, indulging themselves with sushi or something delicious, visiting a concert, or even by finding Coca-Cola with their names and some inspirational phrase. Think of what can make you feel happy for a moment and keep on searching for these things every day within the whole month. They say happiness is contagious as any other opposite feeling. What is your choice?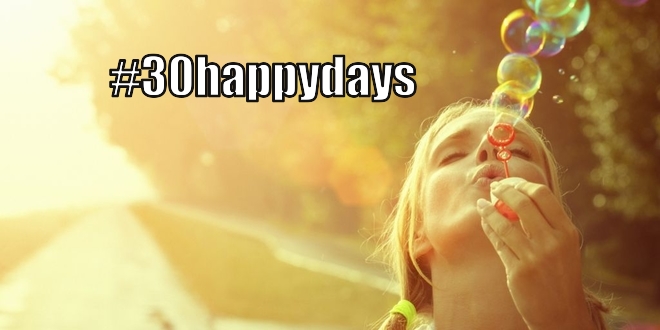 Share your happy days with #30happydays and make the rest of the summer holidays brighter than the sun. How about including all the above challenges in your thirty happy days? Four ideas are ready.
Think of creating your personal blog if you haven't any yet and share your progress with others by posting there motivational pictures of your own.
When the next year of studying begins, you will be more experienced, creative and self-organized. After doing these practices within the next 30 days you will manage to find the ways how to apply the same touch in studying a new subject or improving your knowledge and grade in it. Keep it!
Challenge yourself right away. Countdown has started.