Written by: Jeffry Jones at 18 May 2017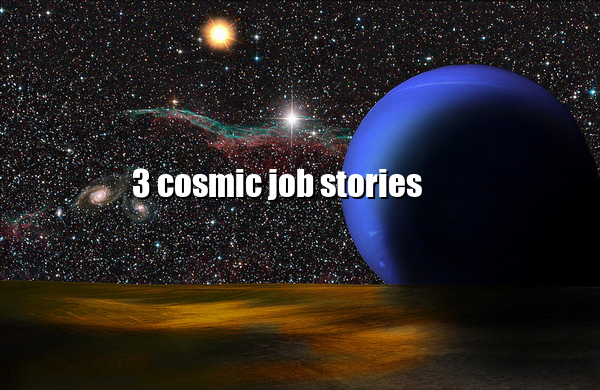 Summer is almost here, so is the end of school. This means that some of you are going to have a good rest, while others want to find a job for one season only or a place to work there full-time.
What we want to talk about today is how to get a good job. We offer you to read 3 inspirational stories from the lives of real people who got their jobs due to their "think-out-of-the-box" approaches. Keep reading!
1. A video-resume approach
How many people you know who refused to make an ordinary resume and made it as a video? We know only one by now.
Once upon a time, one girl decided to find an employer with the help of her video-resume. She actually didn't know exactly what she wanted to do in her life, so she just gave a list of her qualities and skills in the video. It took just 1 week to help her receive over 100 job offers — all of them were so different. Some attracted her, while the rest was moved to trash immediately.
What did she choose in the end? One agency has noticed how enthusiastically she was telling about herself and thus offered her to tell others in the same way but about the city. That suited her perfectly!
Now she's a tour guide who found her own way simply by letting the employers themselves find a job for her. She just needed to agree.
Matilda, 24 years old. A happy tour guide.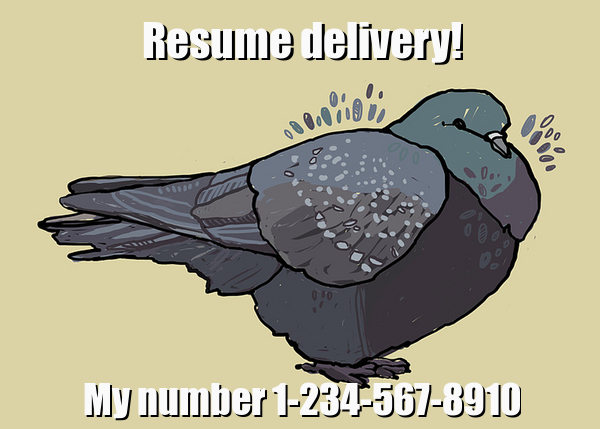 2. A "courier-delivery" approach
Which way does everyone usually send a resume? Over the Internet, of course. This is convenient, but at the same time too ordinary to help you stand out of others nowadays.
Once upon a time, one marketer who wanted to work for a delivery company in the marketing department came up with an unusual idea oh how to send a resume. He acted like a professional and showed how he can improve the work of the delivery company if they hire him. So, he got dressed like a courier of that company, wrapped his resume in the samelike package, and went to deliver his resume from hand to hand.
On coming in the office and finding the person to give the resume to, the man said some welcome words, handed a package, and complimented a women's jacket that fit her too good. When that woman answered with a smile, he gave her one more little thing and left the office immediately.
What was that little thing? This creative man bought a bar of chocolate and made a new print on it (instead of the previous packaging). It read: «If you liked the way I've just delivered this resume, as a marketing director of your company I can make many more fresh ideas work for it. My number is 1-234-567-8910.
Markus, 28 years old. A successful marketing director.
3. A "six degrees of separation" approach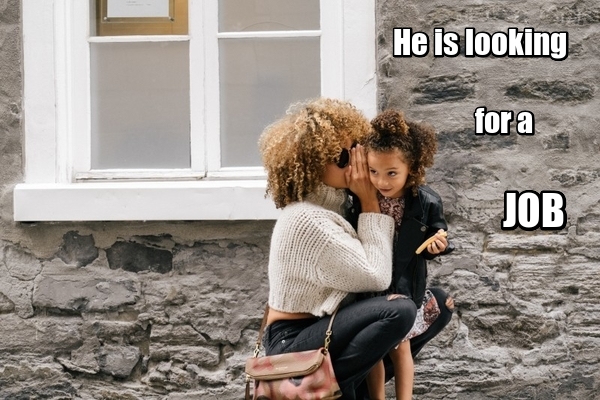 Haven't heard of it yet? In a few words, here's a theory that tells – we all are six or even fewer steps away from each other. To get in contact, we need to make not more than six simple steps.
So, the story tells that once upon a time one guy spent about $100 to print over 1000 leaflets and 1 day to spread them around the city. He preferred giving the sheets to the men who were driving cars. There could be one of his future employers or his friend.
What was there on that sheet of paper?
It read: "I spent over $100 to print the leaflets. Please don't move it to trash if you don't need it, rather give it to the man who has a good job for me. A better one than sharing these leaflets. I'm inventive, otherwise you wouldn't read it right now. Thanks!".
At the end of the day he got a call from an unknown man who said: "Hope you didn't find a job yet?" "I'm still thinking over some appealing offers", – a guy lied. "I've got a place for you. Would like to create the texts for the leaflets? You'll be paid decent money".
Dilan, 28 years old. The most creative director.
P.S. Each of these 3 stories can inspire you to come up with your own idea on how to find a job of your dreams and do it fast.
Take risks! Take any chances! Be different!