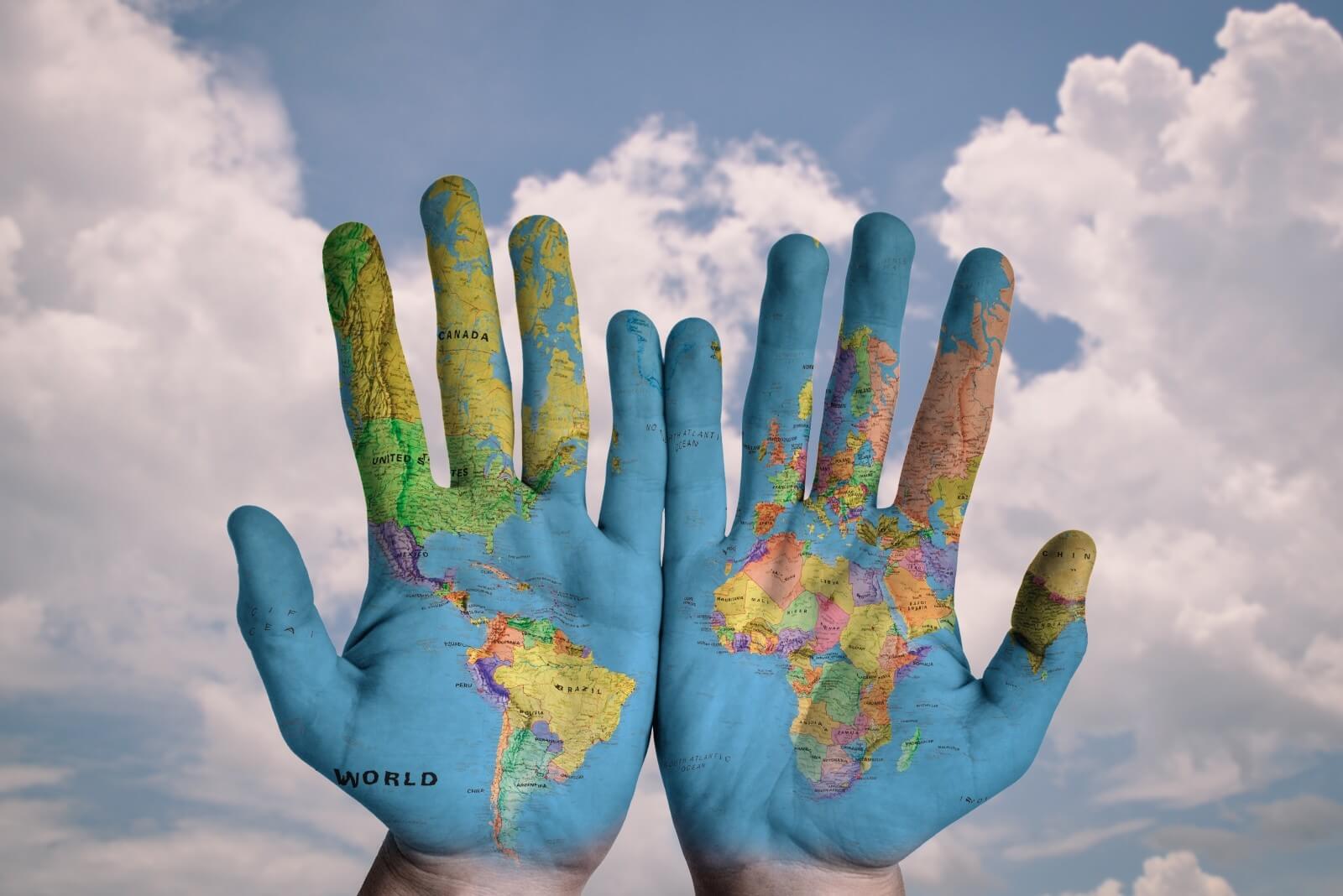 Foreign students in USA, new statistics 2011/2012
Written by: admin at 09 Oct 2013
Impressive Numbers For A Reason
We mean just look at those numbers!
There are numerous reasons for why many-many prospective students prefer the States to United Kingdom, Canada or Australia. Some of these reasons are: solid job prospects, flexible immigration rules, how friendly people are, how many internationals are already in the country or the state you are planning to go to, and of course how much money it costs to study.

The Rational Choice
Those who study in the United States call it the rational choice because of the infrastructure, liberal attitudes towards foreigners and the ease of transiting into your professional career.
Truly so, the number one reason for why students prefer the States to other countries is immigration rules, which seem strict, but nonetheless are quite flexible. Probably the smartest thing you could do is getting yourself a lawyer if your immigration status after graduation is not what you expected it to be.  Even though laws are somewhat strict, there are plenty of cases when international students have either gotten green cards or work permit extensions beyond the 1-year baseline.
Work Permits For All
United States is the most popular destination for first year international students for a reason. Unlike United Kingdom and Australia, you are allowed to have a work permit after you complete your studies. The so-called Optional Practical Training permit lets you work for a year every time complete a full-time degree (cannot be online).
What that comes down to is that you can have as much as two years of legitimate work experience in the country if you are there to complete both your Bachelor's and Master's. You get your first year of work experience after Bachelor's, and the second – after Master's.
The beauty of this practical training thing is that you do not need to have a job to get it. United Kingdom for instance, has recently (Spring of 2012) changed its immigration rules, so that now you do need an offer letter in order to be eligible for a post-study permit.
In the U.S., it is way easier. The only thing that's required of you is that you know your approximate location in the country and that you fill out an I-765 form. The form requires the international office at where you study to give you a recommendation, so you have to be in tight contact with them to have them help you fill out the form.

Got stuck with another paper? We can help!
Get 5% off now and 10% back after your first order is ready.
I want a discount
The Cost
United States is the costliest option, but that is for a reason, and depending on where your money is coming from, US might be either a great option or the one you should never choose.
Statistics say that the predominant majority of international students in the U.S. are funded either through personal or their families' finances. This makes the decision of where to study even more important. Depending on where you see yourself after graduation, you either go with an urban or a rural campus. What also matters is how many years of work experience you have, how sociable you are, and how good of a university you are planning to go to.
Still The Right Choice For Most
Yes, American education is costly, but there are many things included in the cost. Things like administrative fees, memberships in various on-campus clubs, gyms, access to facilities, etc. You do not have to pay for anything apart from tuition, housing and meals. U.K. tuition fees don't have that, and you will have to pay for each and every membership or activity you are willing to partake in. in this sense, American education is somewhat more comprehensive and cost effective in that it urges you to be as active as possible. It makes you want to be everywhere and do everything. That's the beauty of it, many people argue!
The Field You Are In
The national Center for Education Statistics reports that there were 166,733 international students majoring in business and management studies in the year 2011/2012. The report also says that there were 141,285 engineering students, while the closest runner up to the two is maths and computer science, where enrolment was only at 71,364.
People mostly go the US for either engineering, computer science or social sciences like business, economics, international relations and so on. Whether you choose United States or some other country also big on international students depends on which academic major you are trying to study.
A few other no-less important things that you have to consider are the location and the rankings of the university you are planning to attend. If you are going to find yourself in a rural destination and a university that's big but does not have high ranking, you cannot expect your career prospect to be high. Don't forget that getting a car is almost required if you are studying in a rural destination. Be careful and weigh your options before any commitments, as once you make one, it will stay with you forever.